Mojica Chiropractic Care Reviews
What Our Oviedo Patients Say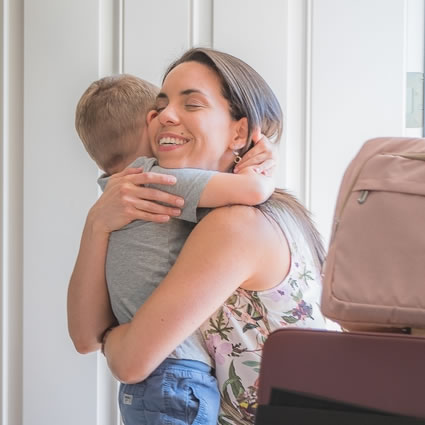 At Mojica Chiropractic Care we love when patients share with us their feedback and comments after chiropractic care. Please read our patient testimonials below to see what other people have achieved through their tailored treatment plans with us. Share your stories too! Click here to send us your feedback so that we can help to spread the word about the benefits of natural Mojica Chiropractic Care care. For more information, or to schedule an appointment contact us today.

Reputable, Loving and Precise
I have been a patient of Dr. Liz Mojica's for years and I can honestly say there is no other practitioner like her! The way she cares about her patients is exceptional. From infants to pregnant woman, to athletes, to geriatric patients she takes time to carefully individualize your care plan and connect with your needs at every appointment. Dr. Liz is wildly knowledgeable, compassionate, and incredibly skilled. I would not trust anyone else with me or my family. Even though chiropractic can be scary for little ones the benefits are life changing, the kids absolutely love her. I wish I had started sooner! She always goes above and beyond for her patients, and I truly feel like family. If you want reputable, loving, and precise chiropractic care for you or your loved ones, Dr. Liz Mojica is the only choice!
– Emily P.
Quality of Life
Dr. Liz and Chiropractic care truly changed my life after I began receiving adjustments due to sciatic pain while pregnant. She makes every person feel so special and treats her patients like family. Dr. Liz is truly passionate about helping others, and it shows through her compassion and extensive knowledge. I was so happy with my quality of life, and the positive changes that I was seeing, that I knew it was a no-brainer to have my daughter, Lillian, start receiving adjustments at just 12 weeks old, and my husband soon after. I cannot thank Dr. Liz enough for what she has done for myself and my family and cannot recommend her enough!
– Lauren B.
Highly Recommend
Having never been to a chiropractor before I will admit I was skeptical walking into the office for the first time. Fast forward two years and I cannot fathom how I ever survived without treatment from Dr. Liz. My physical health has improved to a quality of life I did not think was possible again. In addition, Dr. Liz has taught me the importance of mind and body connection in a way that has allowed me to slow down and prevent injury or extra stress to my nervous system. I recommend all my loved ones, friends, or anyone who is hesitant to start treatment with Dr. Liz.
– Tess M.
Excellent Care
Dr. Liz has taken excellent care of my family over the last 3 years. She is absolutely incredible with my 4 year old son and he loves getting adjusted by her. My family's health is definitely better because of Dr. Liz's care!
– Kelly P.
Excellent with Children
Excellent!! Dr. Mojica is very professional, attentive, kind, very good with children and with extensive knowledge in her area of work. Highly recommended.
– Ahisha R.

Mojica Chiropractic Care Reviews | (321) 348-8717